...
Be sure to check out the following series of topics that help you create unique service monitors in Uptime Infrastructure Monitor:
Extension Manager: Seamless Plugin and Gadget Management
Extension Manager allows you to browse and manage Grid-hosted plugin monitors and dashboard gadgets from within the Uptime Infrastructure Monitor Web interface. You can seamlessly check for updates, and install new plugins or updates without requiring the installation of the Plugin Manager.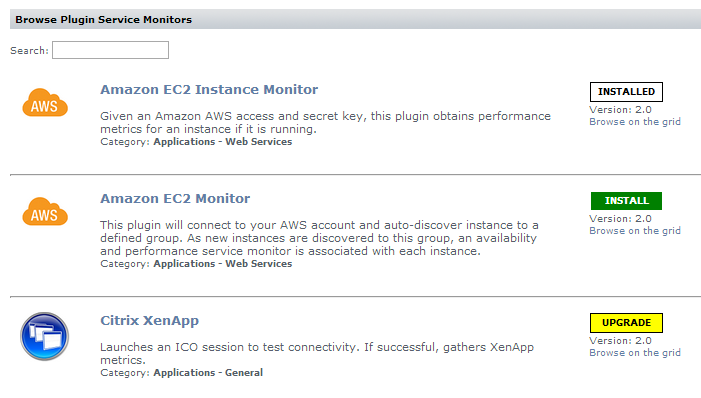 Image Added
Understanding the Plugin's XML Definition
...
Now that the plug-in monitor has been imported, you can browse to the Add Service Instance page in the Uptime Infrastructure Monitor user interface and see the plug-in monitor listed, as shown below:

Save
Save
Save